Who we are
Avax Accounting is a leading company delivering accounting, tax, and audit services, as well as business consulting. Our headquarters are located in Piraeus and our goal is to offer high-quality services tailored to the needs of our clients.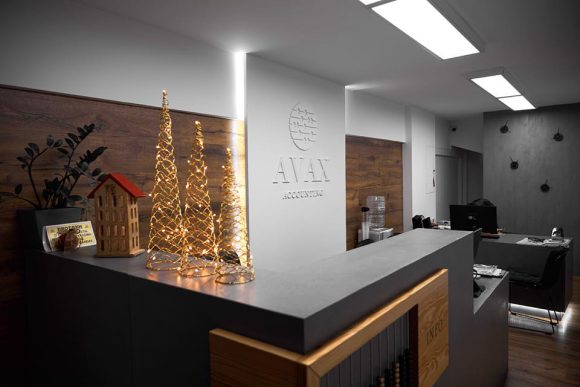 Why choose us
We are a market leader helping both local and foreign companies to successfully expand their business in an international environment.
Our staff consists of highly skilled professionals with expertise in all tax and accounting issues in order to provide our clients with a wide range of services. We monitor the rapid changes in business tax regulations daily. We prepare all the necessary steps that will allow your business to have a full function in a complex economic environment. We cover a wide range of services and we face every new challenge with great responsibility.
We know what it is like to stress about cash flow or tax planning. We also know how to apply our expertise to help. Let our team experts take care of the details while you take care of your company's mission.
We are dedicated to sharing knowledge, providing solutions, and nurturing your success. We provide you with the knowledge needed to make informed decisions in order to support the growth and profitability of your business.
Our main goal is to establish a unique and trustworthy communication with each of our clients. We gather accurate data and create efficiencies in our clients' financial systems. We provide financial and accounting solutions, so our clients are able to make better and faster decisions for their business.
We ensure the high quality of our services by:
Continuous training and further specialization of our associates;
Daily monitoring of developments in the financial sector;
Continuous and personalized briefing about every issue.
Contact us or visit our offices, at 19 Boumpolinas Street, in Piraeus.
Yours sincerely,
Kiriaki Varvarigou,
Economist MSc.
Piraeus University